Membership in PRGC: join us!
... or renew! Rates:
New members: One-time intiation fee: $100
Membership: $50/year. Includes a Significant Other and any family members under age 18 living at the same address.
NRA membership (required): $30/year if purchased through PRGC using this NRA link
New Members
Joining in person or by mail?
To join, print this Printable Membership Application (PDF). Fill it in and then hand it in to the Membership Chair at our next general meeting, along with your one-time setup fee ($100) and first-year dues ($50). Remember that you'll need your NRA number and expiration date to complete the membership form.
You can also mail the form and fees in to PRGC, P.O. Box 1081, Paradise CA 95967.
Joining online?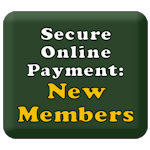 Pay the setup fee and first-years dues here. Then fill out this online Membership Application. Include your receipt #, and remember to click "Submit" to send the information.
Renewing Members
Renewing in person or by mail?
Find the Membership Chair at any general meeting. Dues are $50. Remember that we'll need your NRA number and current expiration date.
Renewing online?
Pay dues here. We'll get notification. If any of your contact or other info has changed, though, be sure to let the Membership Chair know.
One-Day Membership
One-Day Membership is available. This is a special membership type sponsored (hosted) by an active club member. The hosting member must be present and in the company of the one-day member during participation in Club activities. A One-Day Membershp card must be submitted along with the name and address of both the one-day member, the hosting member, and the RSO on duty before any shooting may occur. (See the PRGC Bylaws for more info.) The fee is $5 in addition to the range fee at the particular range in use.
Membership Advantages
Low range fees: for the rifle and pistol ranges it's $5 for the entire shooting day (09:00 to an hour before sunset). The trap range fee is $5 per round (25 shots). The archery range fee is $3, or free if you bring your own targets. (For One-Day Members there is a $5 one-day membership cost in addition to the range fee.)
Questions? See our Membership Chair at our next general meeting!